Suggestions for Restaurants in Downtown Las Vegas
Carson Kitchen is located downtown on the corner of Carson Ave & 6th St. This restaurant is known for its urban design and delicious creative cuisine. This restaurant has a contemporary bar, open kitchen, outdoor rooftop, community tables, and outdoor courtyard seating.
"Carson Kitchen's food is always a 10/10," says the freshman Mckenna Roberts. The Killer Shrimp option is always the way to go. If you are a fan of a little bit of spice, this is the dish for you. Carson Kitchen's menu has many delicious options for everyone!
Its brunch menu is short but sweet and consists of donut french toast, breakfast tacos, chicken and waffles, and more. For the 21+ group, they have a wide variety of day-drinking cocktails with a wide range of flavors.
If sitting down at the actual restaurant doesn't sound like the ideal plan for you, that is okay. You can still order and eat this delicious food at your house or wherever possible with the help of curbside pickup using the website toasttab.com. You can order online and pick it up so you can eat wherever you like.
Carson Kitchen only has one location here in Las Vegas. There are three restaurants in Las Vegas, Atlanta, and Salt Lake City. If you happen to be in Atlanta or Salt Lake City, you may also dine at one of the Carson Kitchens in those locations.
This urban restaurant is open from 11:30 am – 10 pm Monday through Thursday and 11:30 am – 11 pm Friday and Saturday. They have a brunch menu on Sunday from 11:00 am – 4 pm.
Don't forget to write a short message or just your name in one of the excellent books they hand you when they give you the receipt. It is a tradition that everyone participates in.
If you like creative cuisine and urban design Carson Kitchen is the place for you!
Leave a Comment
About the Writer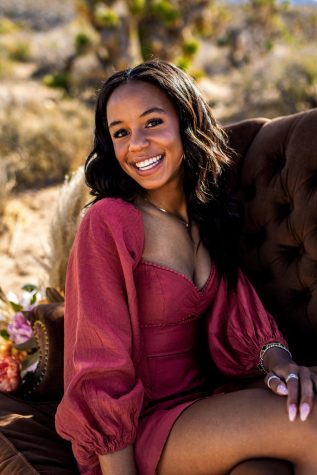 Jordan Jackson, Editor
Jordan is a senior at Faith Lutheran and is involved in many circulators such as the Green Thumb club, which shows her interest in botany, and the Red...