Check Each Wrapper This Halloween
This year more than ever, students and Faith families must be aware of drugs and toxins being put into Halloween candy, causing possible injuries. Not only do parents need to check candy for tampered-with wrappers, but it is also essential to be aware of what's hidden within candy. 
Some of the safety precautions Faith Lutheran Nurse Amy Coe recommends are "checking each wrapper and seeing that the wrapping is intact." Even though this may not have been deemed necessary in past years, this is a considerable precaution we can take to protect our Faith family. 
Nurse Coe also believes in checking for possible locations in your community that might offer "X-rays for your Halloween candy," This is another precaution that can be taken when checking Halloween candy. The idea of getting your candy x-rayed goes back to previous years when dangerous things such as razor blades in candy and even other metal items were found in children's Halloween candy. In the last few years, many locations around the valley had these services to promote the safety of our children and families. 
Fentanyl, one of the most commonly encountered drugs, can be avoided by avoiding certain kinds of candy. The Drug Enforcement Administration says that rainbow fentanyl is found in "brightly colored candies." This "method used by drug cartels to sell highly addictive and potentially deadly fentanyl made to look like candy to children and young people" The best way to avoid anything life-threatening from making it into your Halloween candy is checking wrappers for tears, tweaks, and staying away from non-known name brands. 
The best way to keep our Faith family and friends safe is by checking everything to ensure all wrappers are closed and not accepting anything home or handmade. But when in doubt, throwing it out is always the best choice. Check out the Halloween broadcast to hear more about how faith faculty will keep their families safe this Halloween season. 
Leave a Comment
About the Contributor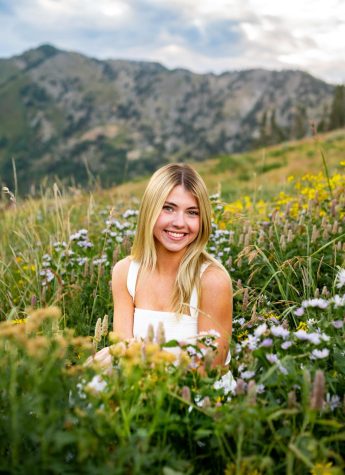 Katie Blake, Editor
Katie Blake is a senior at Faith Lutheran, along with broadcast she can also be seen involved with dance. She spends most of her time at a local dance...