The History Under the Cables
When walking around San Francisco , it is easy to admire the beauty of Union Square: the buildings, the stores, the people, and the views. However, the beauty of these can cause many to overlook something with greater history, something that has been embedded into San Francisco since the 1800s.
Cable Cars originated in San Francisco in 1873 as a city transit system and use cables as the source of power. Since 1873, the streets of San Francisco have encountered many disasters like fires and earthquakes. While these have destroyed many buildings and neighborhoods, the cable's were left untouched. Since 1906, there have been no new cable systems created. In fact, the San Francisco Cable Cars are the only cable-running transit in the world.
Until 1947, it seemed that cable cars were defying all odds. In 1947, Mayor Roger Lapham pushed to remove all cable cars in the city due to the lower cost of buses versus cable cars. When the public discovered this, rallies broke out and protests were pushed in order to save the cables.
As the cable cars grew in popularity, they became an iconic staple to San Francisco . In 1974, cable cars were honored with a museum focused on their history. There, antique and vintage cable cars can be seen. The museum is a great way to learn more about the history of the cars since they are of such significance to the city. The significance of the cars attracts many tourists. The tourists make up a large portion of the passengers aboard the cable cars. But when asked, cable car conductor Terry shared that "there are many regulars aboard the cars, especially Powell Street cable cars." In San Francisco , there are many impactful and interesting things. But none are as lasting and efficient as the San Francisco Cable Cars.
To purchase a ticket go to https://www.sfmta.com/getting-around/muni/cable-cars
For tickets to the Cable Car museum, go to https://www.cablecarmuseum.org/museum.html .
Leave a Comment
About the Contributor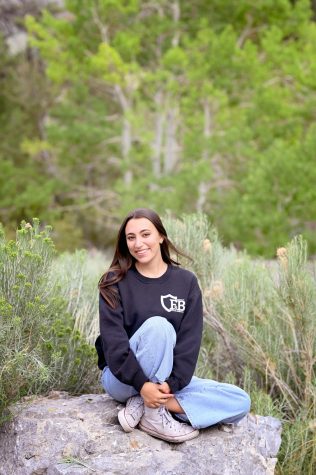 Sophia Bonner, Entertainment Editor
Sophia is a member of the Film and Broadcast Academy. She is a Senior this year and is very excited about what this School year brings. This is Sophia's...