Godspell Review
Hang on for a minute...we're trying to find some more stories you might like.
Picture yourself entertained, uplifted and immersed. That's exactly what the cast of "Godspell" does to you as they transport you into a world of happiness and semi-psychedelic tunes.
"Godspell," a play originally written by John-Michael Tebelak and including songs composed by Stephen Schwartz, opened last weekend at Faith Lutheran by their High School Conservatory students. Going in, I expected a well to-do musical that had something to do with the gospel all while featuring upbeat, rock songs. This play was originally performed in 1971 on Broadway.
The play opened in a very unconventional way; the actors walked around the audience on their cell phones, setting the scene before the play even began. The musical was set in a camp called "Camp Pandanarama," this setting never changed.
The first three songs were upbeat and left the audience wanting more. The fourth song, "Day by Day", was sung by Jenna McKee and was my personal favorite. Jesus, played by Tom Riggleman, seemingly had the most solos and rightfully so. He had a voice set for Broadway that widened the theater's spectrum. "All for the Best" was the biggest dance number; in it, the company danced with giant marshmallows, graham crackers, and chocolate bars as they made s'mores.
The musical slowly progresses through the life of Jesus, leading up to his death and ending with his resurrection. It clearly depicts Jesus as a man capable of more than anyone can imagine. He saves those who cannot be saved and redeems all people. It was refreshing to see a Faith show dedicated to depicting this.
There were very few things I noticed that needed work. It felt as if the music or chorus drowned out the singer, so you could not hear what they were singing.
The musical was able to engage the audience in a way that a lot of musicals are not. It also left a message of hope for audience members. The ticket prices range from $6 to $20 depending on where you choose to sit. It definitely didn't disappoint and I recommend it for its cast, songs, and message.

About the Photographer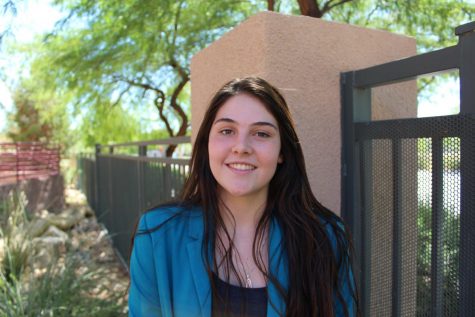 Kaya Thomas, Editor
Kaya, senior, has been attending Faith Lutheran for 7 years now. She took Broadcast Journalism in middle school and enjoyed it so much she decided to take...