Turning Type 1 into Type None
Hang on for a minute...we're trying to find some more stories you might like.
The JDRF, or the Juvenile Diabetes Research Foundation, was founded in 1970 and is the leading global organization funding Type 1 diabetes research. The JDRF is the main influence on the worldwide effort to end Type 1 Diabetes.
According to the JDRF website, "Type 1 diabetes is an autoimmune disease that strikes both children and adults suddenly. It has nothing to do with diet or lifestyle. There is nothing you can do to prevent it. And, at present, there is no cure. JDRF works every day to change the reality of this disease for millions of people—and to prevent anyone else from ever knowing it—by funding research, advocating for government support of research and new therapies, ensuring new therapies come to market and connecting and engaging the T1D community."
This past weekend, the Faith Lutheran community worked together with JDRF to combat this disease by walking in their annual One Walk. On Saturday November 4, 2017,  JDRF hosted a 5K walk that traveled throughout the UNLV campus. Each year,  JDRF gets the help of over 900,000 people across the country to change the future for everyone living with type 1 diabetes.
Participants of the walk were able to choose a team to join and donate as much money as they wanted. The goal this year was $586,000, and JDRF has already raised $315, 638. Donations can be accepted at any time by mailing to the JDRF office at 5542 S. Fort Apache Road, Suite 100, Las Vegas, NV 89148.
All together, the Faith Crusaders and Friends team had over 35 people walking. The team alone raised $8,255.00. The Faith team also finished in the top 10 of fundraisers in our Southern Nevada Chapter of JDRF.
With the help of volunteers, sponsors, donations, and fundraising,  JDRF is helping turn Type One in to Type None.
"We want a cure, and we won't stop until we find one."

About the Writer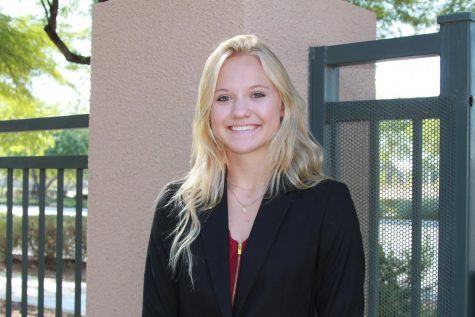 Lindsey Langridge, News Editor
Lindsey Langridge is an aspiring journalist attending her junior year at Faith Lutheran High School. When she's not writing, in her free time, Lindsey...