Making a Splash at Regionals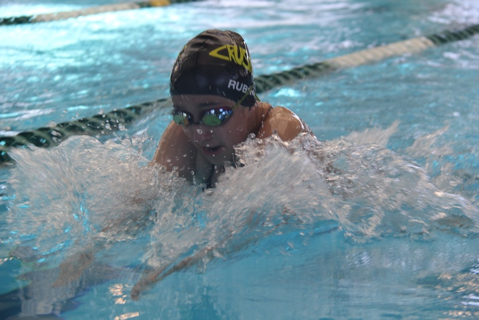 Hang on for a minute...we're trying to find some more stories you might like.
Over the course of the 2016-2017 swim season, some of Faith Lutheran's top tier athletes have earned a spot on the regionals team. Through hard work, determination, and perseverance, these swimmers swam their way to a chance to compete at regionals, and maybe even at state.
But how hard was it to get that chance?
"Getting into regionals wasn't that difficult for me, but probably getting to finals," said Rubino. "And making it to states will definitely be a challenge, but a challenge that is not impossible."
For other athletes, getting into regionals wasn't as easy as Rubino made it sound.
"It was a lot harder than last year, I was still able to do it, but I didn't qualify in as many events." Unlike Rubino, Greer DeBoni thinks that the regionals times were quite the challenge.
When asked about states, she laughed and said it was almost impossible to make it there.
Since the swimming season is now over, if you have any questions regarding the upcoming 2018 swim season, you can email Coach Blank and Coach Gieseke at [email protected] and [email protected].