Viewing Chicago from above
The original Sears Tower was only 14 stories, and it was made to create jobs, not to be an attraction. Over the years, it has since changed into one of the focal points of Chicago.
This summer, my family was lucky enough enough to visit the now 108 story Willis Tower (Sears Tower.) The tower itself was gorgeous and the views were breathtaking, but there were a few things about the experience that could be improved.
On the way to the elevator, there was a hallway that had different facts talking about the Willis tower. Each fact was telling about how tall the Willis Tower was compared to other towers like the Taj Mahal, and the Empire State Building. I would have rather had those facts after visiting the observation deck and experiencing the phenomenal views.
However, the overall experience was outstanding. At 1,153 feet in the air, we were standing approximately 4.3 feet outside the building on a piece of glass! This was able to provide us with the sight of 4 states!
The views were breathtaking, the Sky Deck was gorgeous, and the overall experience was simply incredible. For me, the Willis Tower was a 5 star, must see attraction. I would definitely recommend visiting the Willis Tower if you have the chance.
Leave a Comment
About the Contributor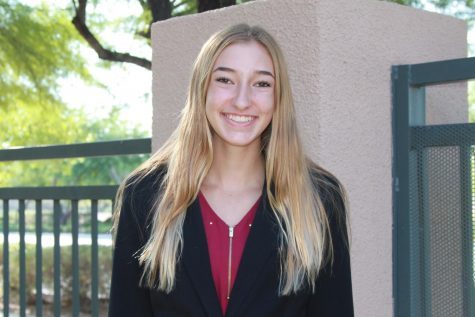 Anna Massari, Executive Producer
Anna Massari, is a senior this year at Faith Lutheran. She has been going to Faith since she was a freshman and has loved every second of it! Broadcast...