Books to Read for the Month of October
Autumn is here and that means cooler temperatures, leaves falling, warm sweaters, and cozying up to read books! October is finally here and the season of comfy, candlelit reading is upon us. Reading books tends to calm me down when I'm stressed, and it might help you too. Whether you're into romance, fiction, sci-fi, or fantasy, I can help you find the book you've been waiting for.
First, my favorite saga ever, the Twilight saga, is the perfect book series to read during fall. More specifically, New Moon, but that's the second book. Start off reading Twilight and if you love it just as much as I do, read the whole series. The Twilight saga is the love story between Bella, a human, and Edward, a vampire. But, their love is complicated, with enemy vampires, a werewolf, and the Volturi in the way. In total there are four books, Twilight, New Moon, Eclipse, and Breaking Dawn. It's definitely a classic romance book of the 21st century.
The Invisible Life of Addie LaRue is one of my favorite books I read this summer. We follow Adeline LaRue through her life of self-discovery and struggle. In 1714, she made a deal with the darkness to never age, but the stipulation was that no one would remember her. The current year is 2013, and she now lives her life in New York. She meets the only person in the world who remembers her, Henry, but why he can remember her is one of the many mysteries of the book. The chapters go back and forth from the past to the present, and I think this is a unique and creative format of writing. Overall it's a five-star book that I would recommend to all readers
Halloween is a special time for literature, Coraline and Frankenstein are two of my favorite books with a Halloween vibe. My favorite series is Goosebumps, by R.L Stein. These books never get old because their storylines are so fantastical and magical. Coraline will take you away to the magical Other Mother's house. Frankenstein transforms the reader into an evil scientist who created a monster. Goosebumps makes you reconsider if there really are creepy creatures wherever you go. Overall, spooky literature is a must-read this October.
For my more dedicated readers out there, I recommend Dune. It's an 839 page-long book, and a much more complicated book than any other I have reviewed before. The book takes place in the year 10,191. Humans have spread out all over the universe and have colonized planets. On the planet of Caladan, Duke Leto of the House of Atreides prepares to take on his new position as the governor of Arrakis. Arrakis is a desert planet, where the popular spice melange is highly favored amongst the rich. From there Duke Leto, his son Paul, and daughter Jessica fight to defend their planet, while also looking out for one another. Dune has an incredibly complex storyline and will take time to read and understand, but if that's something you're looking for I definitely recommend it!
There are tons and tons of books to read this month. Mrs. Bowline has an entire online library with numerous book titles. You can access the online library here: https://faithlutheranlv.libguides.com/halloweenandnevada.
Leave a Comment
About the Contributor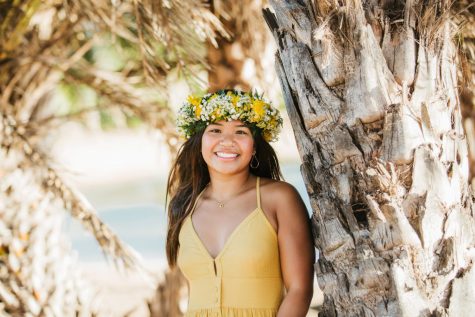 Keira Bala, Editor
Keira Bala is a Senior at Faith Lutheran and has been a student here since seventh grade. This is her third year on the FLNN team, and she is excited to...