Walking for Water: The Virtual Event
The Walk For Water  brings awareness and water to our communities in Kenya. Normally we would walk around the community with a group of people, but due to Covid-19, the Walk For Water will be a virtual this year.
"To register go on the website www.teamworldvision.org" said Mrs. McDaniel
Do you want to attend the Walk For Water in 2021 but don't know where to start?, Just click on the link right above to find out more about it. Another way to support the Walk For Water movement is to donate. This Year already $1,045 has been collected, and the goal is to collect 15 thousand dollars.
"We won't have a big event at Faith as we have had in the past, but your bib, t-shirt, and medal will be mailed to you after you register! You can walk from wherever you are: the park, neighborhood, treadmill, with friends, however, you want," said Miss McDaniel. 
Due to Covid, Faith Lutheran is not going to be able to organize anything as it did previously. You can participate and take action in the Walk For Water from ANYWHERE, walking in your neighborhood, or even on a "treadmill" like Miss McDaniel said, so even walking at home counts. When registering for the Walk For Water, you will be provided a bib, a t-shirt, and a medal, as a gift to thank you for participating.
"The walk for water is going to take place May 22, 2021, from 8-11 am"
Faith students, you might be worried you would not be able to participate in the Walk For Water because of your finals taking place around the same moment, but stop worrying because the Walk For Water is occurring on the 22nd of May from 8 am until 11 am, and finals end on the 21st.
We know that with Covid it's really hard, but it is at this kind of moment that we need you Faith students. Join thousands of people around the globe participating in the Global 6k for Water, and help the children in the communities of Katito and Bandaptai where our high-school sponsors 45 children. We are able to help save lives, so let's do it TOGETHER.
Again, here is the link to sign up.www.teamworldvision.org
Leave a Comment
About the Contributor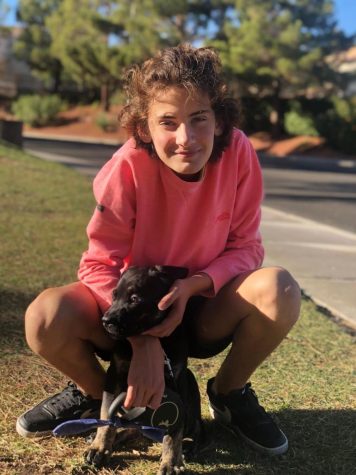 Spartak Truhtchev, Staff Writer
Spartak Truhtchev is a junior at Faith Lutheran and his second year of broadcast journalism. He is from France. Spartak's hobbies are playing basketball,...