Activities to do during "Coronacation"
With the COVID-19 pandemic continuing to spread throughout the entire world, the majority is practicing social-distancing and staying home to help contain the virus.
Staying home this long is not easy for anyone. Approaching 30 days of "stay home for Nevada", everyone's social aspect of their life has been changed due to Corona Virus. Reed Claggett said, "Coronavirus and social distancing has been terrible. I miss all my friends and I miss being able to see people face to face. I hope Corona Virus ends soon so I can go and finally hang out with friends."
Staying home can be boring but there are other things you can do to avoid boredom. Some students have come up with different things to do during this brief time of quarantine.
Freshman, Taylor Folk, said,"Some of my favorite things to do during quarantine are painting, exercising, hanging out with my family, and doing puzzles. I like to do these things because they are fun and give me something to do rather than just sitting around all day." Many students have become more artistic. Things like drawing and painting have become more popular. This is a great activity to do during social distancing.  According to social media, students have been working out more also. Without sports, athletes must stay in shape until they get back to their sport and practices and there are many online workouts kids can participate in with live feeds on Instagram, Facebook, or Zoom.
Freshman, Sophia Bonner, explained, "I enjoy going on bike rides, baking, and swimming in my pool." Swimming and biking are other ways to stay active during social distancing. Baking, cooking, and trying new recipes are also a great way to stay busy. While a majority of other students are spending time on their gaming devices; "I have been staying up until like 3 in the morning playing on my X-box", said Jaden Turner.
While at home baking, exercising, cooking, swimming, biking, painting, and drawing are only a few activities to do during social distancing.  Although not ideal, to avoid spreading the virus, the governor recommends for everyone to just "stay home for Nevada".
About the Writer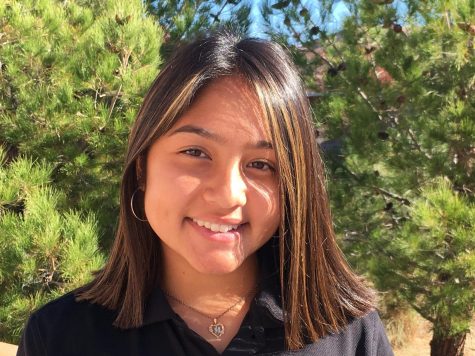 Mia Coe, Staff Writer
Mia is a freshman at Faith Lutheran. It is her fourth year at Faith. This is her first year as a part of the FLNN (Faith Lutheran News Network). She is...