Breaking news update: Faith senior in critical condition following accident
Hang on for a minute...we're trying to find some more stories you might like.
Principal Scott Fogo sent out an email update regarding Mark's accident.
"[Mark] was riding his bicycle back from Blue Diamond when he ran into the back of a parked car and went through the rear window. [Mark] was wearing a helmet and his brain is in perfect shape though, his backbone and vertebrae shifted, severing his spinal cord. Mark has full facilities and is able to talk."
He underwent a dangerous surgery Monday, January 28 at UMC Trauma Center in an attempt to replace the broken vertebrae, and brace his spine in order for it to be aligned again.
Mark woke up after surgery on Monday with paralyzation from the mid-torso down, and partial  paralysis in his upper body.
There will also be a fundraiser held by PFC Crossfit Saturday, February 9 at 11:00 a.m. to benefit the family.
The Wilbourne family started a GoFundMe to help raise money to pay for Mark's emergency surgery. Click here for the GoFundMe link.
The Wilbournes are asking for any kinds of donations, ranging from get-well letters to Postmates giftcards. Mark will be accepting visitors starting Saturday.
"Everyone who knows him well believes that he will attack his recovery with ferocity. The family has definitely placed their trust in God during this most difficult time," said Fogo via email. 
About the Writer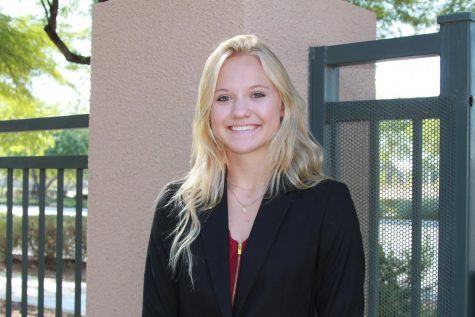 Lindsey Langridge, News Editor
Lindsey Langridge is an aspiring journalist attending her junior year at Faith Lutheran High School. When she's not writing, in her free time, Lindsey...