Science classes receive hands on learning during trip to Catalina island
Life science students were invited to take a trip to the beautiful island of Catalina, California this past weekend to get a hands-on experience to accompany what they have been studying in class.
Students participated in an abundance of activities, such as hiking the grassy mountain that overlook fantastic views and kayaking or snorkeling in the emerald green waters filled with marine life to explore. Jessica Gettinger, a junior, said she enjoyed seeing the different environments they touched on in her AP Biology class.
"When we went kayaking in the really clear blue-ish parts of the water, you could see all the fish underneath. Then, when we went snorkeling, we got to see fish and their environment up close. We even got to swim through a kelp forest," said Gettinger.
Throughout their journey, students were required to keep a journal of their experiences where they would describe what they saw and also sketch and record the behavior of organisms. They participated in classes throughout the trip to learn about topics such as pollution and plastics as well as how the sun and moon affects ocean tides.
Yovan Hirales, a junior, loved the idea of traveling to a new place to see what the native wildlife is like. "When we went hiking, it was a chance for us to see species that were special to Catalina, like bison and the Catalina Island Fox", said Hirales.
Many students have reported that this trip was very intriguing and brought them closer to their classmates. "I would definitely recommend this trip because there are a lot of people I never thought I'd be friends with, and Catalina brought us together", said Gettinger.
About the Writers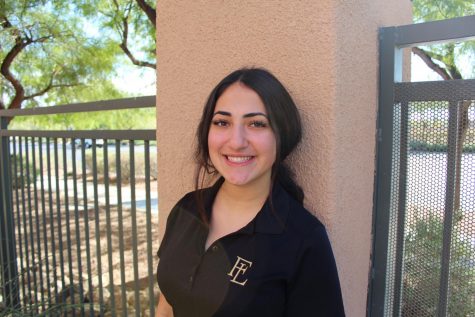 Alessia Nezhati, Staff Writer
Alessia, a senior, has attended Faith Lutheran for two years now. She took broadcast media class in middle school and loved it, so she decided to pursue...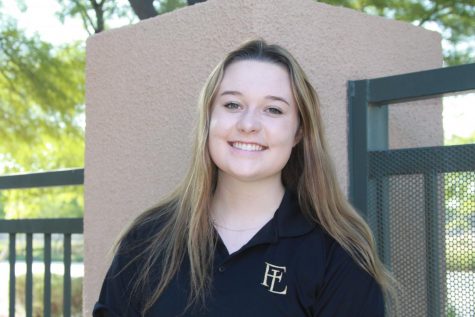 Bailey Friel, Staff Writer
Bailey Friel, a senior at FLHS, will be attending her 7th and final year at Faith. Bailey is the Student Body President, and is also involved in DECA,...