Life is Beautiful, iHeart Radio, and the Big Game all in one weekend
The weekend of September 23 may be one of the busiest weekends for Faith students with two music festivals, Life is Beautiful and iHeart Radio, and one of the four varsity football home games, all taking place that night and throughout the weekend.
Life is Beautiful and iHeart Radio all begin Friday night, and continue throughout the weekend. Many students look forward to these music events all year long, however, this year multiple Faith students have scheduling conflicts with the festivals due to the varsity home football game.
The game will begin at 7:00 p.m., in the midst of the multiple acts at Life is Beautiful and iHeart Radio. The varsity cheer and dance teams will both be at the game supporting the football team.
Varsity dance team member, Lily Saxton, said, " I was thinking about going [to Life is Beautiful] after the game, but I decided that my school is so important to me that I'm not going to."
The football game was just one of the few conflicts of the weekend, and the multiple events it consists of. Another factor that had students torn about which event to attend was the lineups. Each festival has popular headlining artists and bands. Students are torn between seeing G-Eazy and Major Lazer  at Life is Beautiful or seeing artists like Drake and Twenty One Pilots at iHeart Radio.
Although both lineups include such prominent names in the music industry at the moment, overall, they are different genres of music which is why some students choose one festival over the other.
"I'm more of an indie type," said junior, Brittany Payne, explaining why she chose to go to Life is Beautiful over iHeart Radio.
All in all, both festivals offer an amazing experience and memories for everyone that attends.
"Well, I've never been to iHeart, but I've been to Life is Beautiful once, and there's so many different bands and so many different things to do there. It's just an amazing experience to have," said Payne.
About the Writer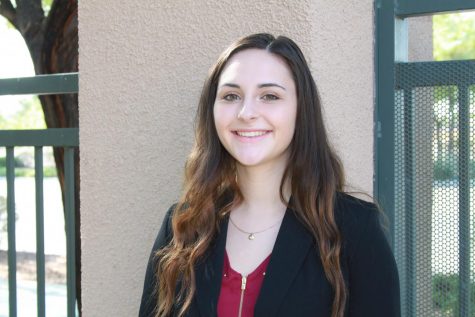 Shae Turner, Editor in Chief
Shae is the current Editor-in-chief of the Crusader Chronicle and main anchor woman of the FLNN. Shae is in her sixth year of written journalism reporting...