Look Back on Lutheran Schools Week
One of the many activities that cater to over 1,800 preschools, elementary schools, and high schools in the United States and Faith Lutheran is Lutheran Schools week. This year, Lutheran schools week is running from January 22-28.
Every year Lutheran schools week focuses on a different key verse; this year, Matthew 28:18-20, "And Jesus came and said to them, All authority in heaven and on earth has been given to me. Go therefore and make disciples of all nations, baptizing them in the name of the Father and of the Son and of the Holy Spirit, teaching them to observe all that I have commanded you. And behold, I am with you always, to the end of the age "(ESV).
Many students at Faith look forward to this tradition. Caroline Skinner, a Faith senior, says she looks forward to Lutheran schools week every year because she loves the whole school showing their spirit through dress-up days.
One of the ways Faith Lutheran celebrates this week is by participating in a schoolwide spirit week. For Faith, these days are as follows, Adam Sandler day, Soccer Mom vs. BBQ Dad, County day, anything but a backpack day, Shipwreck item day, and wrapping up the week, Crazy Crusader for high school and middle school, it was house spirit day. This week is something many faith students look forward to because of the fun spirit it brings out within the school.
Mrs. Bowline says this week "was filled with various activities to celebrate the students and the teachers" and shared how this week "was a fun combination of celebrating what we are, and that's an amazing Lutheran school."
With the schoolwide bingo days, dress-up days, and even our baptism chapel, this week was an excellent way to represent and celebrate Faith Lutheran as a school.
Leave a Comment
About the Contributor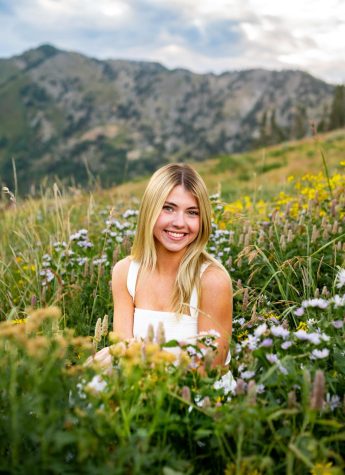 Katie Blake, Editor
Katie Blake is a senior at Faith Lutheran, along with broadcast she can also be seen involved with dance. She spends most of her time at a local dance...