His Life on the Ice
High school is the time to discover and create yourself as a person; to define an idea of where you want to be in the world. Lazaro 'Tito' Cabrera, a senior at Faith Lutheran understands that and has excelled at doing so.
Cabrera exceeds the expectations of those around him, being a star student-athlete. As the captain of the varsity hockey team at Faith, he continues to be a kind and genuine person while still maintaining good grades. "He's a great leader; he works hard on and off the ice," Zaden Hnidy, a junior on the Faith hockey team states, "He does well in school and goes to the gym whenever he can. He's very dedicated and he is a great guy to be around." Hnidy also expresses how Cabrera is an "overall great teammate and captain."
Tito who's currently 18 years old, started attending Faith Lutheran during his sophomore year, and has been playing hockey for "a little over four years now." He originally discovered his love for hockey when his sister took him to a Golden Knights game, and during it, realized his passion for the game. Throughout his years playing hockey, he has met many teammates and coaches with whom he has created bonds that will last a lifetime.
As the season comes to an end, Cabrera has led the team to victory this past month; winning the title of state champions for the second year in a row winning their first game 7-1 and their second game 6-0. A few of his fellow seniors and teammates state how great of a captain he was during this season.
James Knurbein, a senior on the hockey team and one of Cabrera's closest friends states, "Tito has been one of the most influential and charismatic people I have met. I've seen him lead people to a higher success that they, themselves would've never found without his guidance. He's the kindest kid I have ever met, always making sacrifices to better the people around him."
Knurbein then goes on to give an example of Cabrera's dedication to his community through the team, "I remember he set up a food drive with the hockey team just a couple of months back and he was vividly ecstatic to simply give back to the community. He was talking to me about it while literally skipping for joy, and seeing that brings everyone and myself joy. He is always ready to bring the best out of the people around him."
Not only do Cabrera's teammates and friends think highly of him, but his teachers do as well. Coach Max, the head coach of Faith's varsity lacrosse team and the strength and conditioning athletics teacher expresses his admiration for the young captain stating, "Tito has an unbelievable work ethic and is never satisfied with yesterday's victories, he's consistently striving to be the best he can be and in turn encourages those around him to do the same."
After he graduates, Tito will continue furthering his education by going to San Diego State University, where he plans on studying economics. However, Cabrera isn't sure whether he will be continuing hockey in college. "I don't know If I want to keep playing hockey or not," he states, "I think I might just leave everything I have this year on the ice for the seniors. Who knows, but most likely I might not play hockey in college."
Although Cabrera might not be furthering his hockey career, he encourages kids who have thought of going into a sport or extracurricular to go for it. "The best advice I can say is to give it a shot', he states, "I think this sport forever changed my life. I've played a lot of sports during my time but hockey is the thing that made me into the man I am today."
To keep up with all that the Faith Hockey team has to offer, you can follow them on instagram @faithlutheranhockey.
Leave a Comment
About the Contributor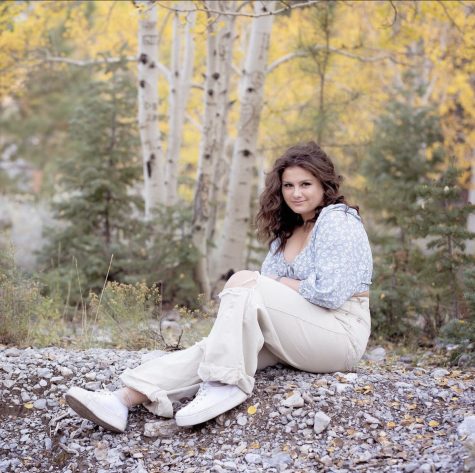 Alexandra Psak, Editor
Alexandra is a senior at Faith Lutheran. She goes by Alex and has been attending Faith Lutheran for seven years now. She is part of the Broadcasting branch...