Unique Opportunities Through New Classes
Imagine learning how to put out a forest fire, fly a plane, or learn what goes on backstage of a show in high school. 
A wide variety of unique courses have been added to the 2021-2022 schedules including Wildfire Science, Flight 2, Improv, Tech Theatre, AP European History, and Cross Country P.E.
Wildfire science will be taught by Mr. Steven Jostes. The course will primarily focus on how fires are started, climate change, affecting how often and how severe fires can be, and taking part in hands-on experiences. Mr. Jostes said that if he was in high school he would want to take this class because "fire's awesome". It is an upstanding trade-like class that will teach you things that you don't necessarily need a college degree for, like job opportunities in the Federal Workforce. Some enjoyable hands-on experiences that will also take part in this course, are learning actual firefighter techniques, a four-day trip to Colorado, to be a certified wildlife firefighter, an on-sight training trip, and examining case reports of different fires that have happened in the United States.
Flight 2 is meant to be a more advanced class, after Flight 1 training. This course and Flight 1 are taught by Mrs. Bianca Lorenz. In this course, you can expect to look at the instrument rating, which is when it is really dark outside and you're over a body of water, and you can't tell where your horizon is. You will learn to fly only with your instruments. The class is designed to receive the training and schooling needed to do well on the pilots license exam and you can also get half of the hours required to be a real pilot. 
Faith is improving more every year in the academies. Our theater department is offering a new improv class. This class is taught by Mr. James Carosone who states "improv is deceptive. We think improv is this fun, silly, goofy, thing that we do, but it is actually really hard to be good at improv". The main focus of this course is having students understand the difficulty behind improvising and what goes into a good scene, character, plotline, and development. The class is meant to be fun, with games that will help you have good instincts on stage. This course would be ideal for someone who is a theater student wanting to expand acting intelligence, someone afraid of getting out in public, or people on the fence about wanting to get involved in theatre. "This is a great stepping stone to get involved in that world", said Carosone. "Break that shell, get comfortable making mistakes, and get comfortable in your own skin".
Mr. James Carosone is teaching another new course, Tech Theater, along with Ms. Brianna Dagdagan. This class will be a 4 course class, Tech 1, 2, 3, and 4. "We are going to be learning all things tech", said Carosone. Tech 1 will be based on safety and the other tech classes will consist of learning how to build sets, construct props, and learning about color theory and how certain colors make an audience feel certain ways during a performance. 
AP European History is being offered as well. It has not been decided who will be teaching the course yet, but developing the curriculum is Mr. Jason Crowder. This class is going to be fully online and is a college level class. "It will be discussing this history of Europe from 1453 to the year 1991", said Crowder. Because it is an online class, it is meant to give students more freedom.
Cross Country runners are getting their own physical education class. The class will be run by Mrs. Kelly Phelps. Upper body strength, core strength, lower body strength, and things like yoga will be helpful. Some fun things that the runners can look forward to are being in a class with teammates and going outside of campus to run. The class is for both semesters so it will make the team both stronger and faster. 
It may be too late to sign up for these courses for next school year, but if you are interested in any of the classes, email your counselor
Leave a Comment
About the Contributor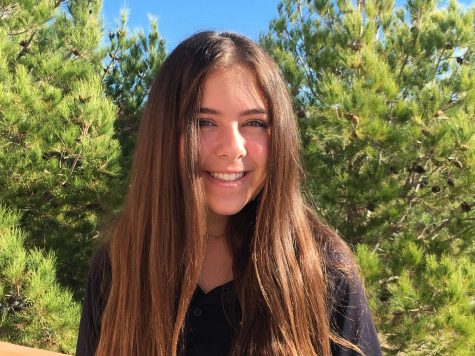 Camryn Caruso, Editor In Chief
Camryn Caruso is a junior student at Faith Lutheran High School. During her free time, Cam likes to get involved with golf, Red Cross club, writing for...