Faith Quizzes The Way To National Qualifiers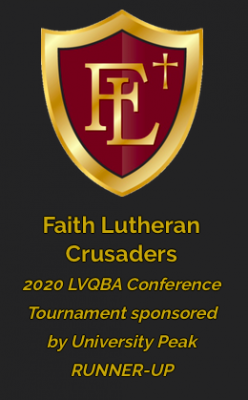 Hang on for a minute...we're trying to find some more stories you might like.
This weekend the Faith A, B, and C Quiz bowl teams will be competing for a place in the National Quiz Bowl tournament. Faith A is a shoe-in for the third place spot which would allow them to clinch a Nationals spot. Faith  B and C also have a favorable chance to go far in the tournament. In a 6 team per bracket round-robin system, Faith A will have to go up against teams like that of Red Rock, Sierra Vista, Liberty, and Rancho. I asked Faith A members Braden Erwin and Ben Huey for the inside scoop of how they're prepping for this big event. They said, "We've been practicing with the team, using the NAQT website to go over practice questions, and watching quiz shows to be even more prepared." Wish your your A,B, and C teams good luck this weekend and if you're interested in quiz bowl for next year, contact Mr.Crowder!