Terror on the Strip: Live Updates
Hang on for a minute...we're trying to find some more stories you might like.
Late Sunday night, a gunman open-fired at the Route 91 Harvest Festival as artist Jason Aldean performed. Metro has reported over 50 deaths and 500 injuries- a number which continues to rise. Here's what we know:
22,000 people were in attendance.
It's being labeled the "deadliest shooting in the United States."
Las Vegas Sheriff Joe Lombardo calls this "an act of domestic terrorism" and will continue to update.
Suspect Stephen Paddock lived in Mesquite, Nevada and was 64 years old.
Paddock is claimed to have shot hundreds of rounds for multiple minutes.
Paddock had checked into a hotel room in the Mandalay Bay on floor 32 on Thursday, September 28. He used the window to shoot out of- the room contained 16 guns.
Paddock was found dead in the hotel room (suicide) early Monday morning.
The shooter's motive is still in question, but it is known that this was a planned shooting.
Jodie Suarez was at the concert and claims there was absolute chaos when people began to run to surrounding hotels, such as the Tropicana and Hooters.
Lombardo has stated "the number of injured, we are using the number of 515," while 58 have been pronounced dead.
The Las Vegas Police Department is asking locals to donate blood for those that have been injured in the shooting. There are multiple locations including: The Labor Health and Welfare Clinic, 7135 W. Sahara and the United Blood Center 6930 West Charleston. Please contact 1-800-225-5324  with any information regarding the shooting.

About the Writer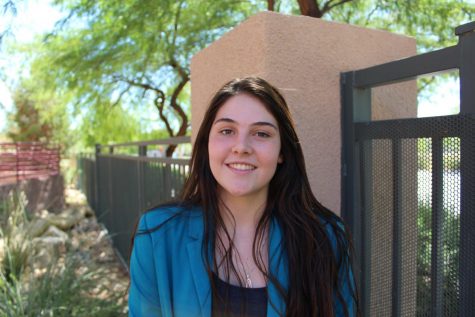 Kaya Thomas, Editor
Kaya, senior, has been attending Faith Lutheran for 7 years now. She took Broadcast Journalism in middle school and enjoyed it so much she decided to take...