Sixteen Cities comes to Faith Lutheran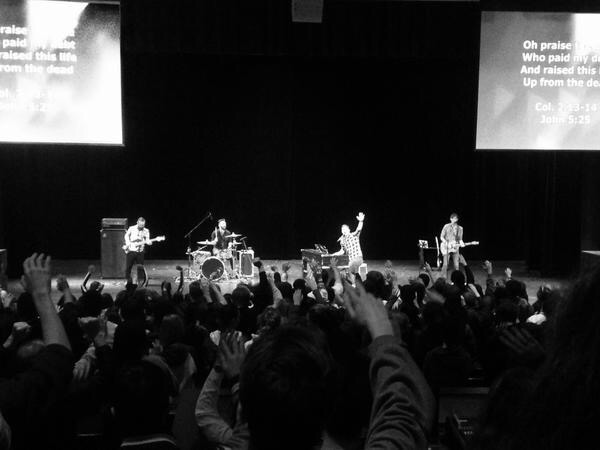 During the week of January 19, Christian rock band Sixteen Cities put on a series of half-hour concerts, with the primary focus of leading Faith's students in a church ministry and concert setting.  The concerts contained a setlist of songs from their recent studio album, The Depth of Your Love, and other worship songs. On top of performing songs about God's love and mercy, guitarist Josh Miller shared a message relating to the story of Jonah and the whale.
"Our whole goal is using songs and teaching to basically lead people to Jesus", said lead vocalist Josiah Warneking, "and to show them his greatness, who he is, and what he's done for us."
The band Sixteen Cities is composed of current members, Josiah Warneking (Lead Vocals & Keys), Josh Miller (Guitar & Vocals), and Chad McCutchen (Drums).  The band formed in high school, where Josiah and Josh met as freshmen.
"We started as a band that led worship at our high school, and we saw God do a huge movement on our campus," stated Warneking.
Josh and Josiah met at a ministry group titled "See You At the Pole" with only four kids out of three thousand.  By their senior year, over five hundred joined the group every Wednesday morning to pray and worship.
"We felt like we needed to do something to create an awareness of Christianity, so we started a group that could pray for the school and worship together," said Warneking, "It's after that we realized that God could use us to do big things, so we started the band after that."
Since then, Sixteen Cities has been signed to a record label, traveled around the world performing and leading worship, and are now full-time worship leaders at The Heights Baptist Church in Dallas, Texas.  The band just released their first full-length album called The Depth of Your Love and is currently touring around the country, performing at venues and schools.
"Not a lot of bands go to schools and we felt like it was a place where we could do ministry where no one else is doing it," explained Warneking.
"Ultimately, we want people to see what Christ did for them," said Warneking.
Faith students can certainly agree that Sixteen Cities has opened their eyes and brought them to experience a whole new level of worship. Staff and students look forward to another visit from Sixteen Cities in the future.
Leave a Comment
About the Contributor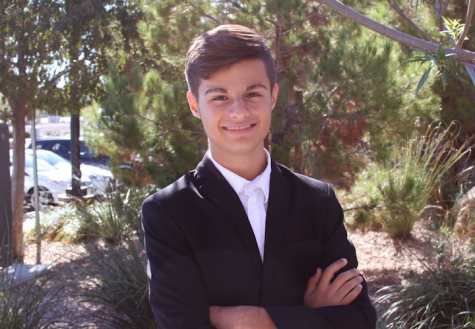 Ricky Cornish, Editor-in-Chief
Ricky Cornish is a senior at Faith Lutheran High School, and editor-in-chief for the Academy of Film and Broadcast. Ricky anchors and reports for the Faith...