Breaking News: Snow Flurries On Campus
January 25, 2021 marks a day in history due to a winter snow advisory. Today at about 11:20 AM snow flurried down on the campus of Faith Lutheran. Classes were in session at the time, but students were able to go outside and enjoy a moment that doesn't happen very often.
Faculty and staff had to quickly make an announcement that lunch would be taking place in classrooms and the lobby of the CPAC, rather than filling up the cafeteria, which isn't allowed with the Covid-19 restrictions.
The last time it snowed on the Faith Lutheran campus was Febuary 21, 2019, where classes remained in session while waiting for the CCSD to call a "snow day". The eventual "snow day" took place the next day, when the snow had melted.
The snow stopped falling by 11:40 AM on January 25th, making it a brief, but welcome, snowfall.
Leave a Comment
About the Contributor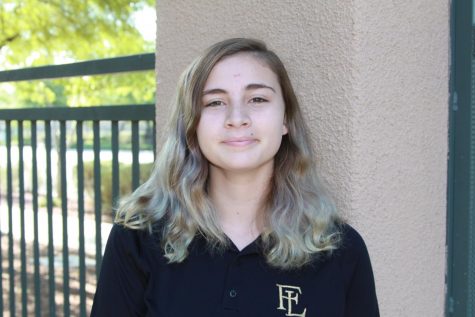 Jenna Wieners, Staff Editor
Jenna Wieners is currently a senior at faith. Outside of the newsroom she enjoys skiing, biking, and spending time with her friends. Jenna is involved...