Bachelor Nation: Bachelorette Canceled & New Bachelor Franchise Show
Many fans of "The Bachelor," also known as "Bachelor Nation" are also fans of the "The Bachelorette". The Bachelorette is currently postponed due to their inability to film because of the coronavirus. Filming was scheduled to start on March 20, but obviously couldn't happen due to the country's current situation. This delay also will impact normal airing dates and is set to be aired later than usual.
"There have been no confirmed cases of COVID-19 on any of our productions, but the health and safety of our employees, casts, and crews remain our top priority," a statement from the Warner Bros.
"During this time, we will continue to follow the guidance of the Centers for Disease Control as well as local officials and public health professionals in each city where our productions are based." Chris Harrison, the host of the Bachelor shows, said in a posted video on Instagram confirming the show was postponed.
On another note, Chris Harrison is hosting yet another, new Bachelor franchise show. "The Bachelor Presents: Listen to Your Heart" is "the experience of two of the most emotional and powerful forces in human life, music, and love." Ten single men and ten single women go on a journey to find love. The show features musicians working to find love, through their joy in music. Singing trendy songs, by themselves and as couples, they look to form attraction through song.
Through every episode, viewers experience how they work to find love. The bachelors and bachelorettes go on dates that focus on the making, producting, and singing of music. Eventually, couples commit to one person and "the harmony of the couple is tested through musical challenges, including live performances judged by some of the biggest names in the music business. The couple whose performances reveal their love and devotion get a chance to further their relationships until only one couple is left standing."
Bachelor Nation is waiting to find out who will be the lucky two musicians who find their rhythm, together. "The Bachelor Presents: Listen to Your Heart", airs every Monday at 8 p.m., so you too can experience the rhythm.
Leave a Comment
About the Contributor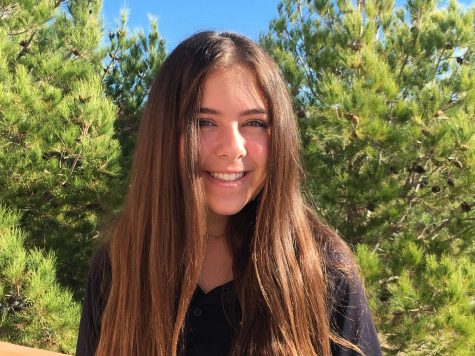 Camryn Caruso, Editor In Chief
Camryn Caruso is a junior student at Faith Lutheran High School. During her free time, Cam likes to get involved with golf, Red Cross club, writing for...