Annual Baptism Chapel: An Amazing Experience at Faith
As a private Christian school, something that makes us different from other high schools is our focus on our faith and our relationship with God. Students and their family members have the opportunity to be baptized at our annual baptism chapel. Baptism is the combination of God's Word and water through which God gives us His forgiveness. It is a sacrament in which we are cleansed of our sins.
On January 30, 2020 our annual baptism chapel will take place. Those who wish to partake will be baptized by Pastor Brad Wellick. Pastor Brad preaches at Mountain View Lutheran Church and is coming to Faith to preform the service of baptism to our student body. Students and even family members may participate in this event. In the past there has been a range of participants, sometimes up to 48 students.
Mrs. Crystal Baumgart, the Health Office Assistant, said, "I believe baptism is important because it is an outward display of an inward decision where you have accepted Jesus Christ as your savior and accepted salvation." Baptism is an experience students and teachers here at Faith remember for the rest of their life.
Here at Faith our main focus is on God. We believe students should be baptized which is why we have a baptism chapel service. Mrs. Choi, the admissions director here at Faith states," I believe students should be baptized because baptism is a free gift from God that we can choose to accept." In other words, baptism is a free gift that God graciously gives us.
Congratulations to those who are being baptized on January 30! Baptism is an important step in your relationship with God and receiving salvation. If you want more information on the baptism chapel you can talk to your theology teacher or email [email protected] for more information.
Leave a Comment
About the Contributor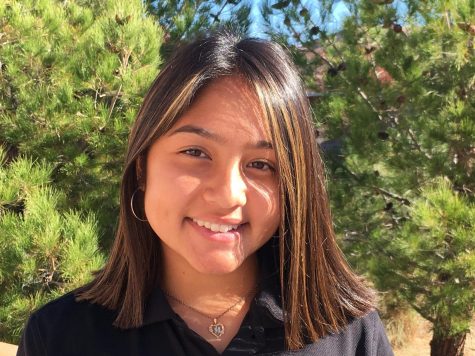 Mia Coe, Staff Writer
Mia is a freshman at Faith Lutheran. It is her fourth year at Faith. This is her first year as a part of the FLNN (Faith Lutheran News Network). She is...