Halloween: For Kids To Be Kids
Faith Lutheran students are beginning to make their plans for Halloween. Popular Halloween plans around the school are going to pumpkin patches, haunted houses, and watching scary movies with friends.
In the past few years live-actor haunted escape rooms have become popular. There are also haunted mazes, and Maggie Brogan, a freshman said, "I have a cheer game, and after my friend and I will be dressing up as an angel and devil." Some students will be dressing up in costumes from popular movies, or costumes from their other interests.  Gavin says he will, "stay home, eat a lot of candy, and watch scary movies with friends."
Halloween is a fun holiday to hang out with friends, but remember to be safe! If you're going trick-or-treating, be aware of your surroundings and do not eat homemade treats from someone who you do not know. If you plan on going to a haunted house, make sure to go to a safe, trusted house to assure your safety. Stay with your friends at all times and travel in groups if you are not staying at home. 
Also on Halloween this year, in 2019, the Vegas Golden Knights have a home game against the Montreal Canadiens. Many students are attending this game as well, so if you're a hockey fan without plans on Halloween, consider coming to the game. It starts at 7 pm at the T-Mobile arena. 
The Faith JV football team will be playing an away game against Palo Verde High School. Come support them for our Halloween game!
Popular Halloween costume ideas for this year are dressing as a Hydro Flask and metal straw, wearing onesies with friends, and many people will be wearing the tik-tok popular, Danielle Cohn Harvard sweatshirt and black sweatpants. Many kids plan on dressing up as tik-tok jokes because that is a popular app at this time.
Leave a Comment
About the Contributors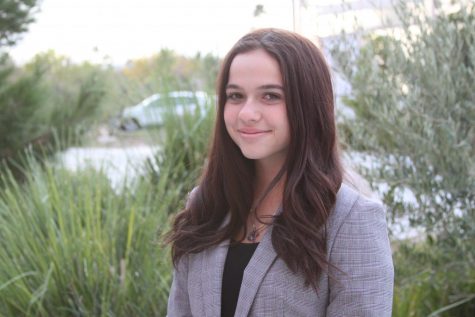 Shayne Saragosa, Editor-in-Cheif
Shayne Saragosa is a Senior, entering her fifth year at Faith Lutheran. She joined the FLNN and Crusader Chronicle staff three years ago and continued...