Stoneman Douglas student shares her horror story
"It hurts to know you'll never go back in there and have a normal day of class."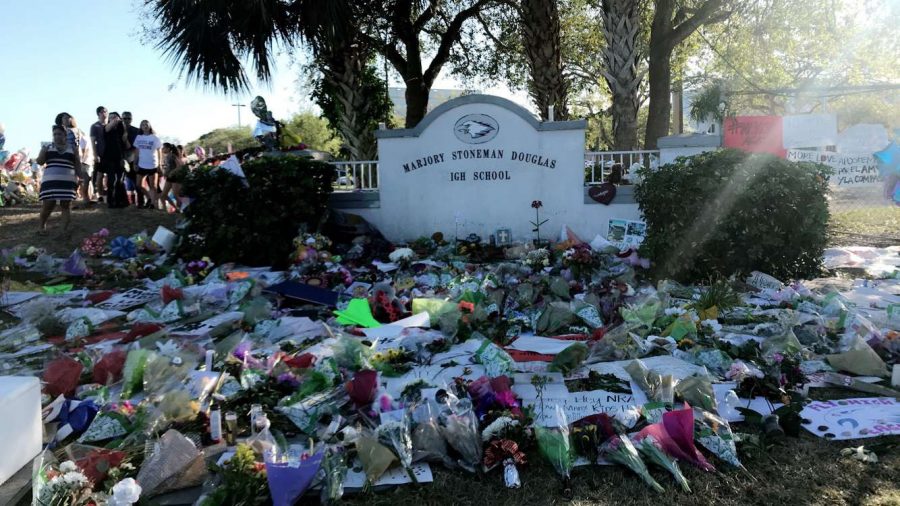 On February 14th, 2018, students at Marjory Stoneman Douglas in Parkland, Florida would attend a day at school that would haunt them for the rest of their lives.
Dropped off at school at around 2:19 p.m. EST, 19-year-old gunman, Nikolas Cruz, using an AR-15 semi-automatic rifle with several 30 round magazines, proceeded to open fire in the three-story, 30 class-room "freshman building". The shooting, which lasted a grueling six minutes, took the lives of 17 students and faculty, while several more were also injured.
"They didn't deserve this, nobody deserves this. It doesn't matter if you didn't go to Stoneman Douglas, you are affected," said Keely Owen. 
Sophomore and student at MSD, Owen was unfortunate enough to witness the calamity.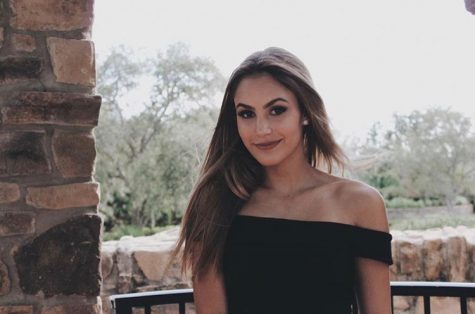 "Well when I first heard the gunshots I really just thought it was the active shooter drill that was supposed to take place," said Owen. "I was in class and I heard it but it really just sounded like large boxes dropping."
As she headed left towards the street, Keely realized that continuing in that direction would lead straight to the middle of the shooting itself.
"I ran outside and I heard at least 12 gunshots go off instantaneously. I didn't know what to do."
Coach and hero Aaron Feis directed her to run the other way as fast as she could, where she ran into another class farther away from the action.
"I felt like I was being hunted for 2 hours. It got to the point where I didn't even trust the police," said Owen. "I now suffer from PTSD. I have to get help."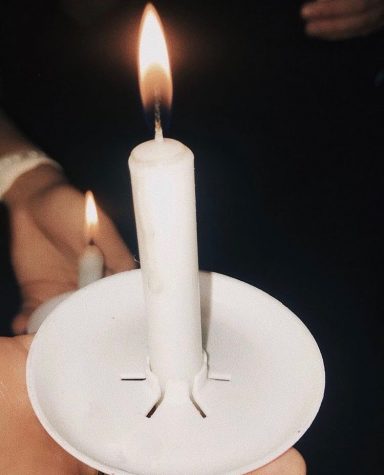 Survivor Keely Owen said the community is coming together in ways she has never seen before,  "I love Parkland, and I don't want Nikolas Cruz to change what Parkland is. Parkland is amazing. It is not the ghetto and it's not unsafe."
Even through this tragedy, students and teachers have unintentionally developed a support system. "Our teachers are all here for us and there's not one day we don't get a text from them. They sit at the park for hours each day because we all go to see each other." 
Due to this tragedy and the October 1 shooting, Florida has more in common with Las Vegas than ever before. With students around the world taking part in walkouts and protests for more gun control and safer schools, teens in Florida are feeling the the encouragement from the entire country.
Here in Vegas, Faith Lutheran remembers the victims of the MSD tragedy by hosting an assembly Wednesday February 28th. "We support you, stay strong!" said Delaney Sylvester, a Route 91 survivor, and the multitude of students at the assembly. 
"
This terrible tragedy hasn't just affected Marjory Stoneman Douglas students and staff but the whole community."
— Keely Owen
"I can't believe they're walking out all the way in Vegas! That's amazing!", said Boca Delray American Heritage student Victoria Madsen, "This country-wide support is inspiring."
Classes at MSD have resumed the same Wednesday, but many students are choosing not to return.  
"Tell people you love them and don't hold grudges," said Owen, "Students from other schools need to be happy that they have not experienced something so terrible. Don't wish you saw, don't wish you heard. I promise you, you don't."
About the Writer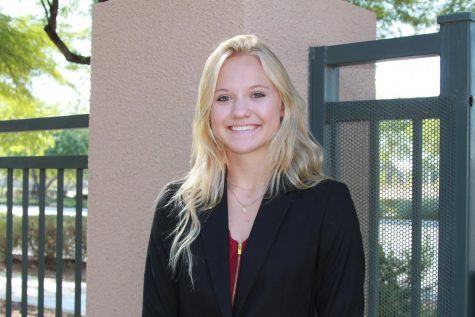 Lindsey Langridge, News Editor
Lindsey Langridge is an aspiring journalist attending her junior year at Faith Lutheran High School. When she's not writing, in her free time, Lindsey...