Overcoming the Odds
Meet Faith Lutheran's next star player, Elijah Kothe
Most high school players dream of making it out of high school football and into a college D-1 program. Only a small percentage of prestigious athletes have that opportunity, and one of those people is Elijah Kothe, from Faith Lutheran High School in Las Vegas, Nevada. Kothe is beating the odds as statics show that only 2.4 percent of players out of high school make it into a D-1 college. Elijah's recruiting has really picked up after a stellar junior year and has received multiple offers from programs like UNLV, San Diego State, Princeton, Hawaii, and Cornell.
"It's been extremely humbling," Kothe said on his recent emergence onto the recruiting radar. "I'm also really blessed and thankful for my family, friends and everyone supporting me."
The likes of UNLV, San Diego State, Hawaii, etc. aren't the only D-1 schools recruiting him. Programs such as Boise State, Stanford, Harvard, Oregon State, Nevada, Navy, and Air Force are all drawing interest towards the rising 6-foot-4 wide receiver.
* * * * * * * * * * * * * * * * * * * * * * * * * * * * * * * *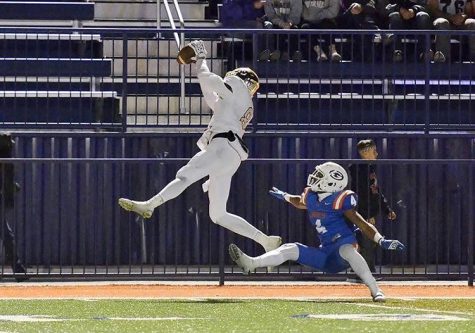 * * * * * * * * * * * * * * * * * * * * * * * * * * * * * * * *
Kothe has been attending Faith Lutheran since 6th grade and has learned many things from the Christian views coming from the school. Growing up in a Christian household has also influenced him in becoming a submissive, selfless man. "I'm just leaning on God and trusting in His plan," Kothe humbly said. "Knowing that I can always lean on Him is a big thing to me."
Kothe is set for a big offseason and looks to draw even more interest in the near future from other prestigious D-1 programs. "Elijah has an outstanding character and work ethic," said offensive coordinator Coach Knight. "He's always accountable, driven, hyper competitive, and the first to evaluate his own play and be honest about his level of performance which I think sets him above other student-athletes."
The offseason is a time where athletes separate themselves from the rest of the competition, and Kothe is no exception. "It's going to be good. Hopefully it increases his drive and direction, so he will focus in the weight room and speed training and continue to work on his craft," said Knight. "I think it's a great motivator when schools start to pursue you and I hope he gets the offer he's looking for." Kothe has the heart and dedication to do just that. Be on the lookout for Kothe this summer.
About the Writers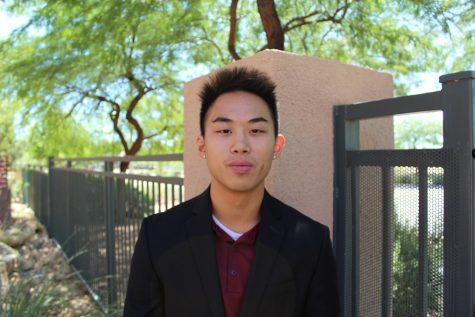 Isaac Ng, Staff Writer
Isaac Ng, a senior, has attended Faith Lutheran for three years. This is his second year in broadcast journalism and he is looking forward to reporting...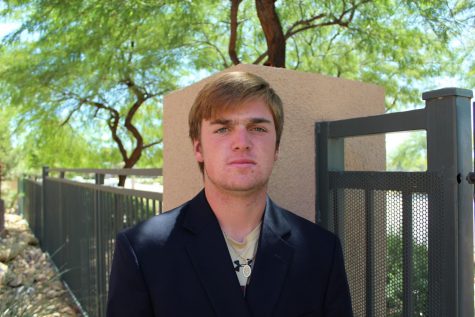 Sagan Gronauer, Staff Writer
Sagan Gronauer, junior, is in his second year of Broadcast Journalism. Sagan has been attending Faith Lutheran since his freshman year. Sagan likes to...