College Commitment for the Win
College signing day is coming upon us at Faith Lutheran. Currently, there are four girls that will be signing: one for women's lacrosse (Ashlee Baker), one for women's soccer (Madeline Mariani), and two for women's volleyball (Ella Rustand, Delaney O'Neil Wilson). "We always say that we see a signing just like the same as winning a championship," said Brett Walter, Faith Lutheran's Athletic Director.
Every year Faith Lutheran has 2 annual signing days. Both consist of the select players inviting family, friends, teachers, etc. to watch them sign one of the most important documents in their current lives.
"We're here to help kids and students to chase their dreams. We wanna celebrate that with their families and them and lift that up. We're really proud of them, that's why we exist [Faith Lutheran] so that they can get to that point where they're prepared and they have found a place they are excited about."
With Faith being a college preparatory school it is essential that its athletes are showcased in a way where they have the ability to continue onto the next level. 
 Ella Rustand tells us a little bit about why she chose her college and why she's so excited about signing day at Faith. 
"It's kinda a satisfaction thing on my part, being able to actually see the people around me that support me and sign my letter of intent in front of them." 
Rustand said her signing has been something she has been working towards her whole life and to get to this point is such a special and important part of her life. 
For the select few Faith Lutheran athletes that continue in college, this is a very important date on the calendar. Come to support your committed Crusaders on November 9th, in the arena, at 10:40 during advisory. 
Leave a Comment
About the Contributor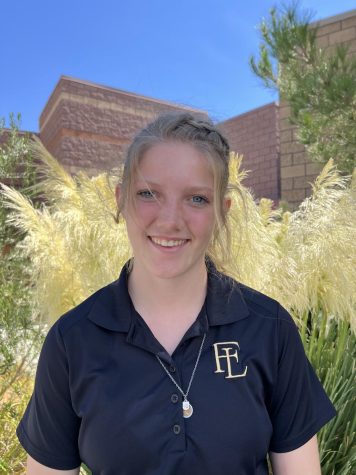 Ashlee Baker, Editor
Ashlee Baker is a senior at Faith Lutheran High School. During her free time, Ashlee likes to play lacrosse, volunteer at church with the A/V team, and...