Seniors Take on College Applications
Pumpkin spice and everything nice; fall is here! As most people move into the fall season, seniors here at Faith are moving into the college application season. For most seniors, the feelings that come with the application season are uneasy and unpredictable. Seniors discuss where they are interested in applying, their college plan, and what they are looking forward to. 
Lucky for our students here at Faith, they have fantastic college counselors who are here to support them throughout their journey. Mr. Walker, a college counselor on campus, advises seniors to "have a balanced college list." "It's best to have about 8-12 schools on your list, with 3-4 of them being safety schools and the other schools being a mix of competitive and reach schools." Once you decide to apply to the schools on your list, "the Common App is the best starting place." "Not only does it warm you up to the kind of questions colleges will ask, that application can be used at over 900 universities." 
Over the summer, many students toured campuses they were interested in attending. Senior Sam Harley has "toured about ten schools through unofficial visits for lacrosse." His favorites include "Amherst College, Bates College, and Holy Cross." Senior Kyla Bell has not toured any schools yet, but plans to tour "Grand Canyon University and the University of Arizona."  
Although most applications are not due yet, several schools are opening their early action and decision options in November. "If you can get your application in early and thoroughly complete, send it in early because there are advantages to that. Scholarship pools are finite, meaning they run out of money, and the first many applicants in have a better chance of getting more money," Mr. Walker suggests. "It also shows that the student is interested in the school." Kyla has applied to five colleges so far, "GCU, UoA, University of Hawaii, UNR, and University of Utah." Sam is "waiting to apply to one school depending on where [he] wants to commit to play lacrosse." Certain majors and programs at school require a particular application, such as arts programs, honors colleges, pre-medical, and pre-law. Kyla plans to major in "sports medicine" and Sam plans to major in "economics or business management." 
Furthermore, FAFSA opened its form on October 1st. Although many students at Faith will not qualify for sizeable federal loan grants, Mr. Walker advises students to apply still. "The reason for that is that some universities require you to submit that form for merit scholarships. It's also required to get federal loans which have very low interest rates."
How do seniors feel during this time, and what do they look forward to? The consensus: seniors say they are stressed and anxious about what the rest of the school year will be like. Homework, essay writing, math problems, AP Practice tests, and SAT and ACT retakes are only a fraction of what students do on top of applications. "I am ready to be done with the process," Sam says. He feels this "has been very hectic" since he has come "close to committing to different schools 3-4 times." Kyla agrees, "it has been both stressful and hectic, trying to find time to fill out applications and everything that goes with it."
Good news for seniors, there is a light at the end of the tunnel! "I am excited to meet new people, study something that I am passionate about, and have fun," Kyla exclaims. Likewise, Sam is "looking forward to the East Coast weather, the cold, and a fresh start." 
Even though this time can be stressful for Faith students, there are many resources to turn to if you need help. Mrs. Burns, our emotional counselor, has her door open any time, or you can schedule an appointment with her. Your college counselor is also open to talking about college advice.  
Leave a Comment
About the Contributor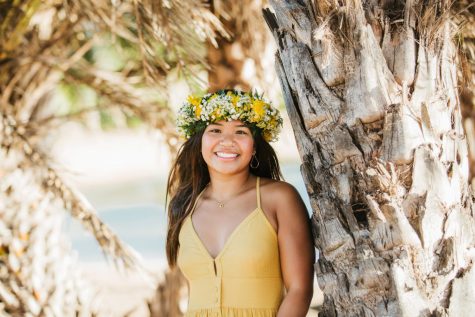 Keira Bala, Managing Editor
Keira Bala is a senior at Faith Lutheran and has been a student here since seventh grade. This is her third year on the FLNN team, and she is excited to...