Struggles of Fantasy Football
With the new football season off and running, many fans tend to participate in Fantasy Football.  It feels like one of those things that if you watch football, it is something you have to do.  With Fantasy Football, friends who participate with each other usually include money for the winner and a challenge for the loser.  
"Me and my group decided to each give the winner 20 bucks, and the loser has to stay inside an Ihop for 24 hours. I just have to make sure I don't lose," said Dimitri Hazdic. 
This year, there is a ton of talent in the NFL. Some highlight players are Josh Allen, Stefon Diggs, Devonte Adams, Travis Kelce, and Derrick Henry.  These players show a consistency of playing well and scoring a lot of points for the fans in Fantasy.  The issue is that people who participate in Fantasy really only get to get one of these players and only if they are lucky enough they can get two.  
"It is awful, I have to pray someone does not get my players before me and it feels like it happens every year," said Onyx Hill.
Even if the people picking the players get who they want, they still have to worry about whether or not the player stays healthy.  NFL players constantly get hurt and that can affect how much of the fantasy league plays out, and can even benefit the opposing fantasy team. 
"I was lucky enough to be in a 4 man league, but even then I have to worry about my players staying healthy. Last week, my wide receivers were both injured and I had to put my bench in, which only scored me seven points." says Dimitri
 With injured players can also come unexpected victories.  Everyone that plays Fantasy knows the feeling when you are expected to lose for the week but come out victorious. Like in week two when The Dolphins and Ravens offense played amazing, with that the QB for the ravens, Lamar Jackson had 42.62 points and the Wide receiver for the Dolphins, Tyreek Hill had 42 points giving the underdogs a chance at victory. 
Onyx said, "I was not supposed to win at all week two. Tyler had me beat, but luckily I was able to squeeze in the victory and snag a win." 
With a cash prize for the winner, and a challenge for the loser, many participants seem to get really involved when it comes to Fantasy Football.
Leave a Comment
About the Contributor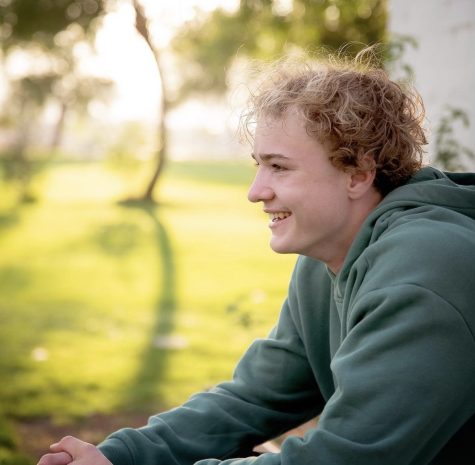 Jonah Palmer, Editor
Jonah is in his senior year at Faith Lutheran High School. He enjoys directing and reporting sports stories.  Jonah plans to go and study sports management,...