Texas: Blackouts, Baby Cows, and… Sea Turtles?
Snow and unusually frigid temperatures have affected over 100 million Americans across the country, but the state of Texas was hit the hardest. So far, the winter storm has left 20 Texans dead and as of February 18, 2021, over 384,000 are still in the dark after most of the power grid failed because of the freezing weather over the weekend.
According to a top official from the Electric Reliability Council of Texas (ERCOT), they were "seconds to minutes away" from a catastrophic power grid failure that could have left Texas in the dark for months. Without the implementation of rolling blackouts, the demand for power would have overwhelmed the power supply and could have caused "power plants to blow and equipment to catch on fire". Blackouts have created another crisis: access to safe tap water. Over 13 million have been instructed to boil their water to make it safe since water treatment facilities were not able to function or to provide enough water pressure to make their water safe.
In Texas, a state known for raising cattle, the cold weather has caused calves' ears to freeze and fall off. According to the Seattle Times, farmers have become resourceful and used pantyhose or duck tape to keep calves' ears from frostbites by keeping them close to their warm bodies. Unfortunately, some have died. Thousands of chickens have also died due to feed houses collapsing in Mississippi under the weight of the snow.
The most surprising of all is the rescue of thousands of sea turtles after they were found cold-stunned and paralyzed along the Texas Coast. Volunteers, commercial fishermen, local governments, and even SpaceX, at their launch pad nearby, have rescued the cold-blooded creatures. Most were loaded aboard private vehicles and taken to rescues and community centers so they can warm up. According to Wendy Knight, the Executive Director of Sea Turtle, Inc. a nonprofit education, rehabilitation, and conservation organization in South Padre Island, Texas, over 4,800 sea turtles were taken in since Sunday.
As of Saturday, February 20, all 4,800 rescued sea turtles have been released into the Gulf waters. Thousands of citizens volunteered to save the threatened and endangered sea turtles, making it the largest rescue event in recorded history.
Leave a Comment
About the Contributor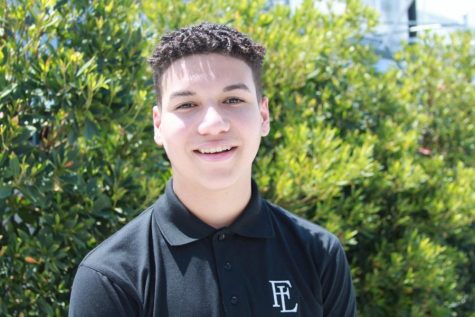 Immanuel Neeley, Editor
Immanuel Neeley is a member of the Film & Broadcast Academy and a senior at Faith Lutheran High School. This will be his fourth year in broadcasting....