The End of all Spring Sports
The Faith Lutheran Lacrosse team's season, like all others, was cut short this year in hopes of preventing the spread of the Covid-19. Faith's lacrosse team was ranked number one on the west coast and had a record of 5-0 after just 5 total games and one tournament. The team was even projected to have a possibility of going all the way, and taking the big win.
Senior starter Ilia Hadzic describes the sports cancellation as "heartbreaking." The loss of their season will affect anyone invested with the success of this program. Hadzic also continues by saying that despite how disappointed he is that his season was cut short, the precautions are "necessary if this is ever going to be solved."
Like Hadzic, the rest of the men's lacrosse team are disappointed about the season coming to an end so quickly. As seen on the team's Instagram: @flcrusaderlax, different challenges are posted daily to try to brighten the athlete's spirits; but at the end of the day all these student-athletes really want to do is play.
Coach Max Schmitt said he was "sick about it" in an email interview. He also went on to say that the "team in general put a lot of work in this offseason (maybe the most ever) – from morning running, to 2-a-days, to grueling practices, they always were up to the task to be the best they could be daily. This was a special group… It kills me that they couldn't reap the rewards of their hard work," said Schmidt.
This would've been Hadzic's last season of competitive lacrosse as he will be attending UNLV next year for his academics. Unfortunately, there are thousands of heartbreaking stories like this across the nation and world. All college and professional seasons have been indefinitely canceled. Covid-19 has altered countless people's lives in ways no one even imagined possible.
In the lacrosse team's case, many players will have less time to be recruited, seniors won't have a final season, a chance to win state, proper preparation for college, and even a chance to make varsity. As far as what's next, teams continue to practice and stay in shape.
Leave a Comment
About the Contributor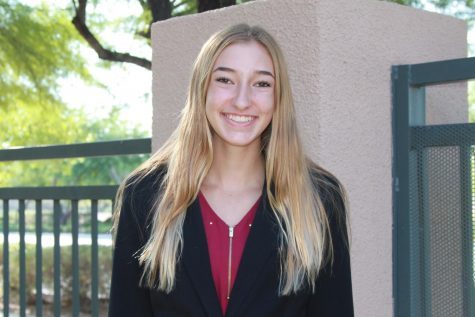 Anna Massari, Executive Producer
Anna Massari, is a senior this year at Faith Lutheran. She has been going to Faith since she was a freshman and has loved every second of it! Broadcast...