Plant-based diets are dumb
Hang on for a minute...we're trying to find some more stories you might like.
Nothing makes me more disappointed than hearing the words "I'm going vegan/vegetarian." Veganism and vegetarianism are nothing more than fads that need to be stopped. Mob mentality is an epidemic that is difficult to escape, but something we have all succumbed to. I, too, have insisted dying my hair ombre just as the past generation insisted on perms. Both terrible choices, but we did it anyway because everyone was doing it.
Veganism and vegetarianism are of a different breed of social peer pressure. If you have ever gone out with a vegan/vegetarian, think about how many times they announce their dietary plan without anyone asking. It is as if  "going vegan/vegetarian" is some self-righteous contribution to society that we should all be thankful for. By their dietary choice, they single-handedly are ending animal cruelty, saving the planet from its environmental crisis, and are among the elite of society. There are three different types of veggie lovers: the animal rights activists, the planet protectors, and those willing to try any trending diet to lose weight. I am here to tell you they are all foolish.
The killing of animals for consumption is an ancient practice that has done nothing but helped humans evolve. The circle of life is a circle that cannot and should not be broken. Animals should not be treated the same as people. They don't even pay taxes. If you're disturbed by the way corporations are treating their animals, think about what you're doing to the animals by not eating them. What purpose does a cow have other than producing manure, milk, and meat on my plate? By not taking the life of animal, you're taking away the animal's sole purpose. If we were to personify animals, imagine the emotional turmoil you're putting the animal through by not giving it a purpose for this life. Animals for consumption die knowing they are going to make someone in the world happy and contribute to their part in the circle of life. So I ask you, who's the real monster?
The act of becoming vegan/vegetarian to help the environment is just a gimmick. While plant-based diets reduce your personal carbon footprint, it increases your participation of soil biota, which directly contributes to climate change. To those that are truly determined to helping the environment should consider saving electricity or not using airplanes or cars. Plant-based diets are only effective if you're committed to fully going green and changing every part of your lifestyle. While the action of a plant-based diet is a positive move in the direction of stopping our environmental crisis, it's really not doing anything. After all, aren't we doomed anyway?
The nutritional deficiencies of a plant-based diet are not worth giving up arguably the greatest luxury of life. The health benefits behind these plant-based diets are myths that do an excellent job of disguising themselves. Vitamin D, vitamin K, iron, iodine, and calcium are vitamins difficult to gain back daily in a plant-based diet. In January, I took the chance on vegetarianism, opening my mind to this world in hopes of a positive change in the way I feel. For one month, I went vegetarian and had never felt worse. While I may have just not yet been accustomed to this drastic change, I genuinely felt much more lethargic and weak for an entire month. Believe me as an "honorary vegetarian for a month," it is not worth it.
If changing your diet to a plant-based one is for medical purposes, by all means I support you. But as a proud carnivore, I ask the vegans/vegetarians, whose lifestyle is optional, to not be so "in your face" and prideful about their plant-based diet. So next time you all go out for dinner, I challenge you plant worshippers to not rub your mediocre dietary plan in my face, but allow me just to enjoy my meal.

About the Writer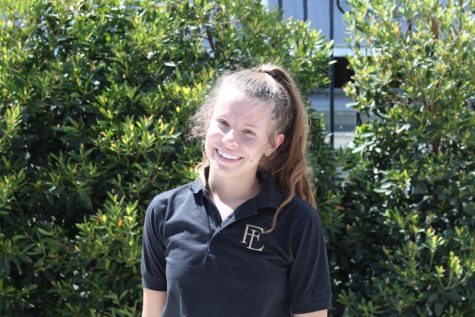 Haley Lilla, Staff Writer
Haley Lilla is a senior  and has been attending Faith since sixth grade. She is involved with The Kenya Project, ITS, the Conservatory, Honors Institute,...