The Pro's and Con's of Zoos
Hang on for a minute...we're trying to find some more stories you might like.
For over a century, cities have integrated the use of zoo's into the daily lives of their citizens. These zoos are utilized for everything ranging from school trips to birthday parties to tourist hotspots, but are they really all they're cracked up to be?
One of the first zoos ever brought into existence in America was the Philadelphia Zoo, but even before that, recordings of history suggest that even Egyptian queen Hatshepsut collected animals from all over Egypt to keep for her personal entertainment. According to the AZA, 175 million Americans visit a zoo or aquarium every year.
Still, zoos are widely speculated by some Americans to be cruel prisons for innocent animals. These individuals believe that animals have just as many rights as humans and deserve their freedom from such institutions. An "Ask Your Target Market" survey concluded that 70% of respondents had a positive outlook on zoos/aquariums while only 11% had a negative on and the rest were neutral. Americans have many reasons for why, or why they do not, choose to visit the zoo.
One student from Faith Lutheran, junior Sydney Keech says she does not visit zoos very often but if given the chance she would go. "I'd go because it's really cool and you don't get to see such unique and exotic animals in America unless you visit [a zoo]."
On the other hand, sophomore Naia Mesalic added that she didn't mind zoos, but one aspect did bother her. "I don't really mind zoos, but I don't like zoos when they contain animals in smaller spaces than what the animal needs in order to run around and survive."
Zoos have many positive qualities that make them great for those visiting them. Some of the most popular zoos, such as the San Diego Zoo, provide special offers for visitors to buy. These "Inside Look Tours" allow the guest to experience in a behind the scene tour of the facilities at two different animal exhibits. This allows for participants of all ages to better educate themselves on the lives of animals and how they survive.
Many zoos have done their parts to help endangered species around them, this is another positive trait many people admire. Thanks to the Lincoln Park Zoo in Chicago, the last 13 Puerto Rican Parrots were cared for and the current population has increased to 200, with 60 being let free. Yet for every positive argument for zoos, there are two against.
A main argument against the establishment of zoos- is the horrible conditions many animals suffer from due to horrible quality of life. Not all zoos have the funding to remain open while still maintaining the animals' health, but decide against better (humane) judgement and do stay open. Depending on popularity and demand, zoos can make a large profit, but bad management could cause the zoo's inevitable downfall. When animals are contained in rarely cleaned cages and are fed as little as possible, the animals suffer damage.
The fact that all zoos contain animals bothers a multitude of people, but animal activists are also bothered by the little effort put into releasing animals back into the wild. Some zoos claim to take endangered species into their care in order to breed them back to existence, but not all zoos keep their promises of releasing animals back into the wilderness. This leads to animals living their whole lives locked behind bars, instead of in their natural habitats.
"More precautions need to be taken to ensure the safety of the animals, as well as those that are onlooking," said Mesalic. Mesalic was referring to last year's event involving a Gorilla named Harambe who was shot and killed in the Cincinnati Zoo. She believed that the zoo hadn't taken the proper measures to secure the enclosure, leading to the death of an innocent Gorilla.
"I think that even though its a lot of money and its expensive, they need to expand certain areas for bigger wildlife such as Elephants, because they're such huge animals. To compare, it's like keeping humans in a cat kennel," stated Keech as she explained what improvements zoos may need.
Overall, zoos provide easier access for all to learn about animals that one might not see without having to travel half way around the world. If all zoos gave proper treatment and insured safety to every animal, there might not be such a big fuss from both sides of the spectrum.

About the Writer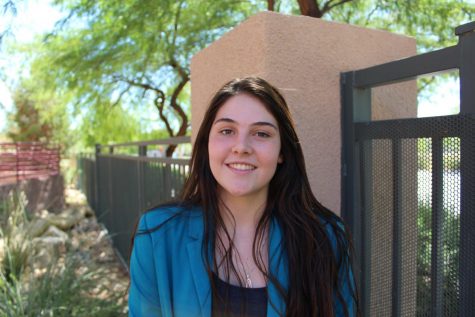 Kaya Thomas, Editor
Kaya, senior, has been attending Faith Lutheran for 7 years now. She took Broadcast Journalism in middle school and enjoyed it so much she decided to take...