A "Wicked" Good Show On Broadway
From the old school Broadway to the new Broadway, there is always a new entertaining show that will impress the audience.
This play gives the word wicked a whole new meaning. You will be entertained and mesmerized for the entire show. The story is told in such a way that even if you are not familiar with the "Wizard of Oz," you will still understand and can easily follow the storyline.
The actors gave captivating performances; they executed their parts well. I believe that the intricate costumes really fit the scene that they were associated with. When they arrived in the Emerald City, everything on the stage was green and so were the costumes.
The songs that the actors sang were very well preformed. All of the notes sounded amazing with the acoustics of the theater. The songs empower the audience of all ages and have a lasting, spellbinding effect. One of my favorite songs was "Popular". The song interprets that you do not have to act like someone else in order to be popular.
On this night, the audience got very dressed up. Ladies wore a dress, or a fancy shirt and jeans. The gentleman wore a nice shirt and jeans or the occasional suit and tie.
I saw the 8 pm showing of Wicked on Saturday, October 25 at the Gershwin Theater. Of course seeing "Wicked" on Broadway in New York City is the ultimate show. If you cannot get to New York City in order to see Wicked, which I would recommend, check local or close by theaters that are playing it. If you are not interested in see the play at least listen to the wonderful music. It proves perfection does exist. It was "Wicked" good.
About the Contributor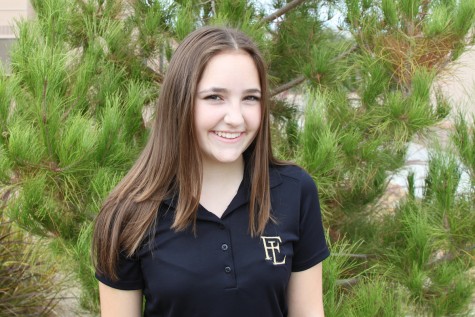 Julia Schifini, Staff Writer




Julia Schifini, freshman, has been attending Faith Lutheran since seventh grade. She has been involved in gymnastics since she was three. Cheerleading...