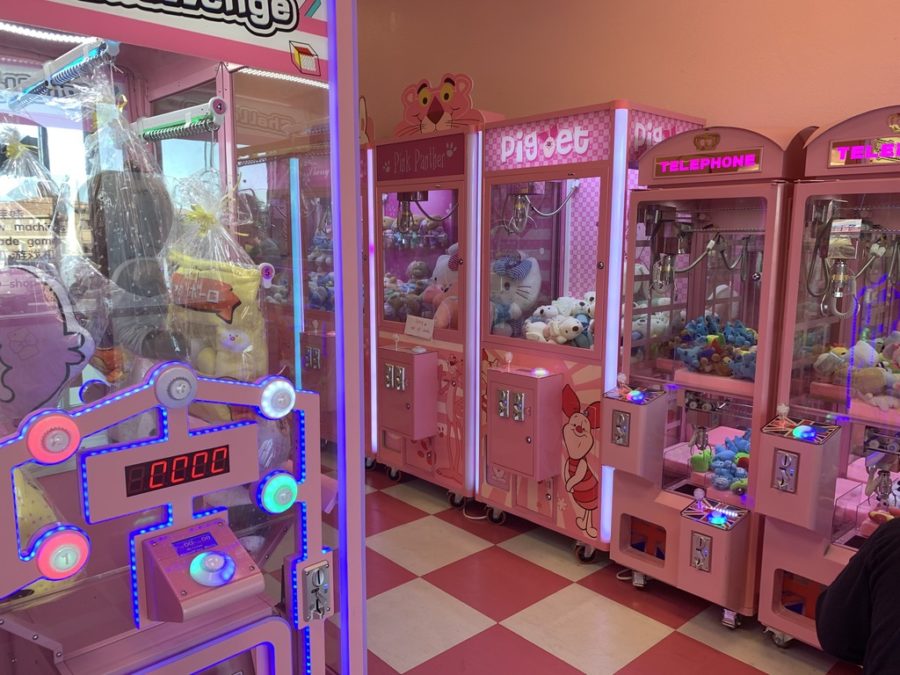 If you love arcades and all things pink, you'll love the arcade Pink Wa Wa.
Arcades are typically loved all around. They're a great place to hang out with your friends, play games, and more! The machines will get you hooked because once you start putting in money to win something, it's hard to stop until you win it.
Pink Wa Wa is located on South Rainbow Boulevard, and is open everyday from 12:30pm to 8pm. It's not likely that it would be crowded, so anytime is a great time to just walk in and play. The employees are always super friendly, and their prices aren't excessive. Each game is 1-2 tokens. You can get 20 tokens for $20 and 45 tokens for $40.
The vibe and energy inside is always great, because everyone is having a good time and enjoying themselves. You automatically feel very comfortable and welcomed inside. The adorable decor makes it even better.
People usually spend around 45 minutes to an hour there, but it really depends on how much money you're willing to spend, and how fast or slow you spend your tokens. They also have many spots to take cute photos which adds to the super fun experience. Hopefully you'll have time to check it out!